Rating:

( 0 Rating )
Frutávila reopens its doors
With a renewed image, after a capital repair process, the Frutávila market reopened its doors, belonging to the Ceballos Agro-industrial Company, located on Honorato del Castillo street, corner of Bembeta, in the heart of the city of Ciego de Ávila.
From very early in the morning, customers waited for the store to open, from 9:00 a.m. to 12:00 p.m. and from 3:00 p.m. to 7:00 p.m., extended until that time to favor those who work in places far from the establishment.
With more than 12 years of operation, this center showed a significant level of deterioration that could be verified to the extent that work began and affected the scope of the work, whose amount exceeded two million 500,000 pesos.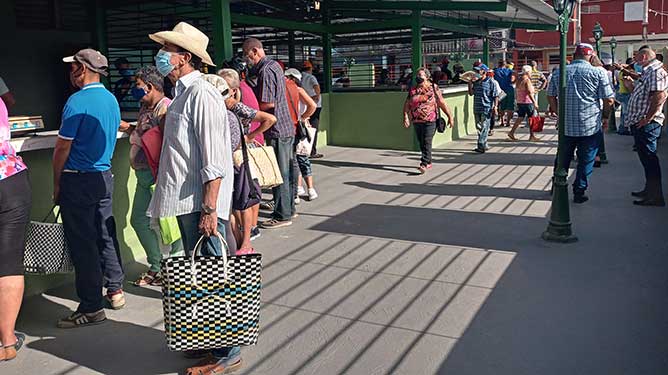 Repair actions were in charge of the Construction Brigade of the company itself, while some tasks remained in the hands of self-employed workers.
During the remodeling process, the sale was moved to the kiosks of the City Park fairgrounds which, together with the point of sale located in Plan Piña, constitutes an extension of this facility.
In addition to Frutávila, Agro-industrial Ceballos carries out retail sales in other markets in the province such as La Excelencia, in the main city, Fruti Ceballos and Fruti Morón, and markets the bulk of its production through different entities in the country.
In an exchange with the press, at the conclusion of the opening, Carlos Luis Garrido Pérez, a member of the Central Committee of the Party and its first secretary in the territory, said that "Frutávila, now with a renewed image and better civil conditions, constitutes a vital point in relation to the offers of fresh and industrialized products of high demand by the population".