Rating:

( 0 Rating )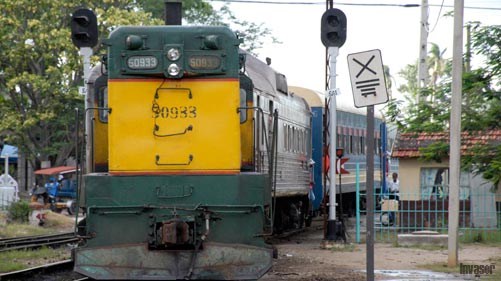 The Cuban Railways Address in Ciego de Avila reports that work is being done to achieve vitality in the services and the reestablishment of the trains.
In this sense and in response to the concerns generated by the population with the trains that circulate along the northern line of the province, Tania González Sosa, director of this sector in the territory, reported that it is due to the critical state that three points of route.
She explained that for its repair they must use 250 wooden sleepers with special characteristics that achieve safety in the movement of trains.
"We have already located 100 of these sleepers in the province of Cienfuegos, which are transferred to our province for later installation," González Sosa added.
The commitment of the railwaymen is to create all the conditions in this month to start May with the opening of the train from Morón to Venegas.
She also pointed out that the Eastern Central Railway Directorate is working on the search for alternatives for the circulation of the train that covers the Nuevitas-Santa Clara itinerary, paralyzed due to a lack of cars.