Rating:

( 0 Rating )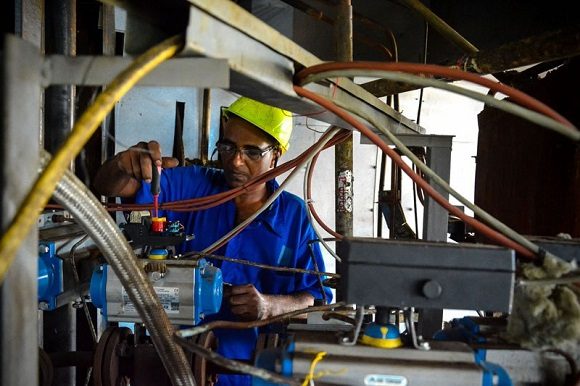 The partial maintenance of unit two of the Lidio Ramón Pérez thermoelectric plant, in Felton, in the Holguin municipality of Mayarí, is advancing at a good pace and in accordance with the schedules established for the execution of the works.
Euclides Rodríguez, technical director of the plant, specified to the ACN that currently, in this block, individual tests are carried out on the boiler systems, as well as hermeticity to correct the defects that may exist in all the aggregates and auxiliary equipment.
He stressed that work is also being done on the final alignment of the turbine with the generator, on cleaning the oil systems, with the aim of putting the machine in spinner mode to carry out the final tests, approximately, on June 28.
The technical director indicated that the synchronization of the turbo group is expected for the first days of July, which will alleviate the generation deficit in the National Electro-energetic System that causes the annoying blackouts, with an estimated contribution of 220 megawatts per hour.
The Lidio Ramón Pérez thermoelectric plant was inaugurated on January 5, 2011. It has two thermal generation blocks and is the one with the largest installed capacity in the country.