Rating:

( 0 Rating )
The responsibility of the members of the Union of Historians of Cuba (UNHIC) in confronting the cultural war against the Greater Antilles was reiterated in Ciego de Ávila, during the celebration of the provincial act for the Historian's Day, held in the Colonel Simón Reyes Hernández museum.
Ángel Cabrera Sánchez, historian of the capital city, urged to strengthen unity in the union, whose potential is strong in institutions dedicated to the investigation, conservation and dissemination of historical memory, therefore, it is possible to reinforce the work.
The weapons of the affiliates of the UNHIC are ideas and unity, essential to counteract the ideological war promoted by the enemies of the Revolution, who bet on forgetfulness and the loss of values ​​as mechanisms to fulfill their purposes with respect to Cuba.
The young Luis Miguel Gómez Delgado, professor at the University of Ciego de Ávila and winner of the "Federico Naranjo Moronta" Provincial Prize for Historical Research, pointed out that the sector needs professionals committed to the ideals emanating from the triumph of January 1959.
While the enemy invites us to rewrite history, the members of the UNHIC have the mission of bequeathing it to future generations without prejudice or dogmatism, always protected by truth and transparency, he emphasized.
In such circumstances, the Provincial Branch of the UNHIC, made up of more than 30 base sections that group 278 members, proposes for the current year the strengthening of ties with the media and virtual spaces to intensify the dissemination of the local and national stories.
Other premises constitute the strengthening of ties with institutions and organizations, in order to consolidate the work in monuments and plaques; and the creation of research spaces to promote work with young people and visualize their scientific results.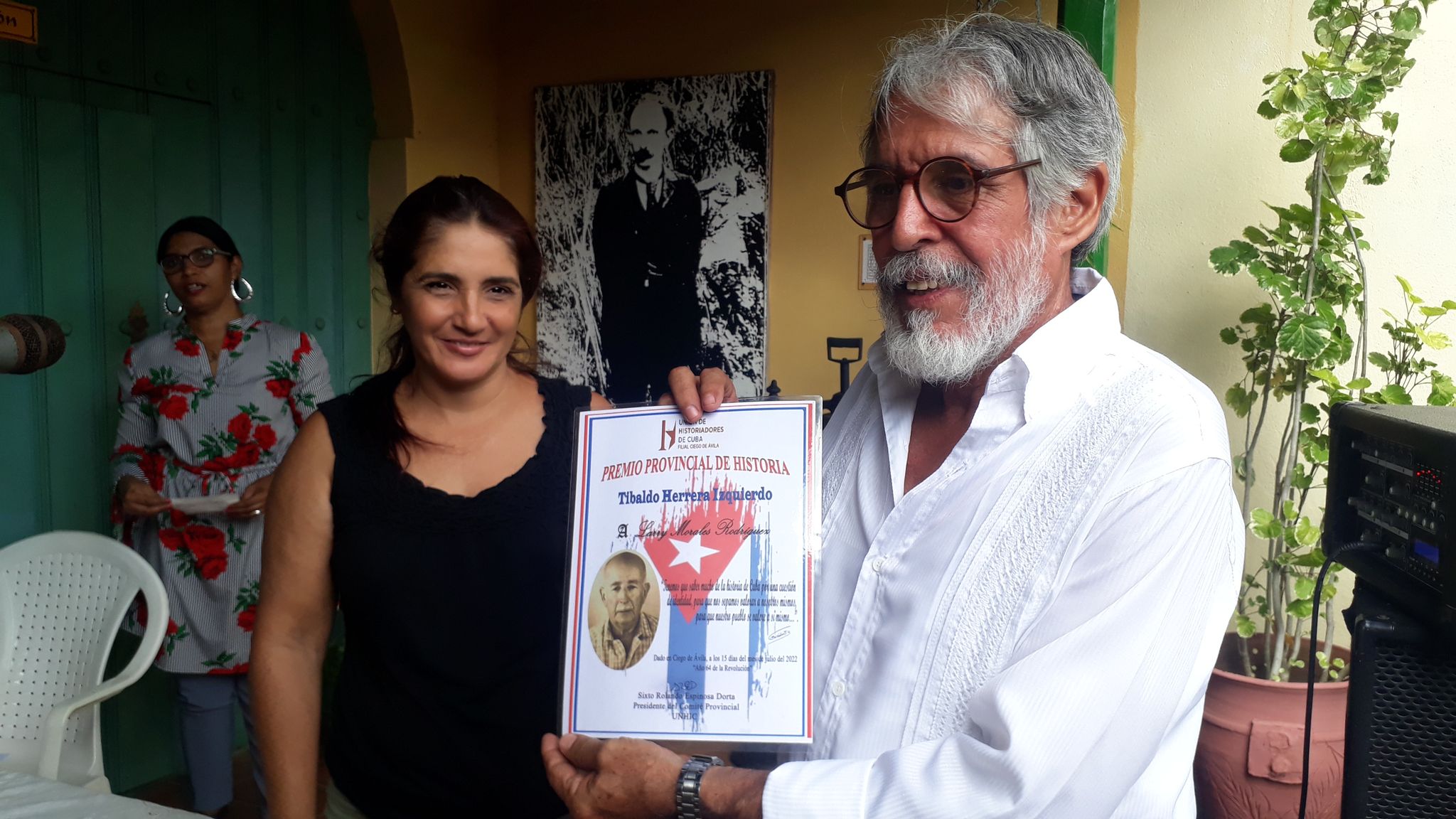 They recognized as outstanding the municipalities of Majagua, Morón and Ciego de Ávila; the base sections of Ángel del Castillo, in the town of Majagua; Caonabo Museum, of the territory of Morón; and Provincial Historical Archive and Máximo Gómez Báez University, the latter distinguished as the most outstanding.
In addition, historians with relevant results in educational, communication, research and heritage conservation activities received stimuli.
Ángel Cabrera received special recognition for his performance in the dissemination and teaching of History by managing and generating spaces that contribute decisively to this mission.
Meanwhile, Larry Morales, president of the Nicolás Guillén Foundation in Ciego de Ávila, won the "Tibaldo Herrera" Provincial History Prize for his life's work.